Time and date
CONSTRUCTION DIRECTORY
Kirk Natural Stone
KIRK THERMALWALL – INSULATION BACKED WALL FACING SYSTEM
Kirk ThermalWall is a revolutionary insulation backed wall facing system (UK Patent Applied: No 1314022.3), suitable for installation onto a wide variety of building façade types, including both new build and retro-fit applications.
The Kirk ThermalWall system is lightweight, easy to install and available in a wide range of natural stone material types, colours and textures, for residential, office, industrial, education, healthcare, leisure, public sector and tourism building projects.
By combining a natural stone facing with the highest performing rigid insulation types available, a product has been created which not only improves building energy performance, but also significantly improves building appearance and lifespan at the same time. After more than 20 years spent designing, supplying and installing all types of natural stone masonry and cladding, Kirk ThermalWall represents a revolution in building facing systems on account of its light weight, capability to insulate and re-face buildings in one operation and remarkable ease of installation.
The Kirk ThermalWall system is a precision made, factory assembled product which is delivered to site for rapid installation using a simple clips and rails. Although representing an excellent choice for new builds, the system is especially relevant to retrofit projects, where it offers the potential to simultaneously upgrade the thermal performance and appearance of a building for a much lower cost than a new build using a lower quality façade material.
Refurbishment using Kirk ThermalWall is especially relevant to private rental, education, healthcare and other public sector buildings types, where budgets are often tight and the benefits of low whole life costs offered by the system can be fully realised by long building service life and low maintenance costs.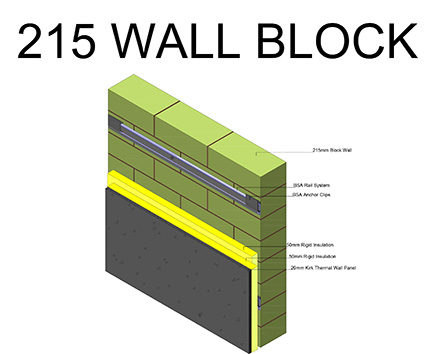 SUSTAINABILITY
Sustainability is that which meets the needs of the present without compromising the ability of future generations to meet their own needs. Kirk ThermalWall, installed with natural stone facing panels, is arguably the most sustainable building facing system available. Recent research has shown, that natural stone is the most sustainable building material with the lowest embodied CO2, and the historical use of stone further confirms its unrivalled longevity.
Combining a natural stone facing, with the highest performing rigid insulation materials available, to create a product which is demountable, upgradeable and re-usable, has brought Kirk ThermalWall to the forefront of sustainable building product development.
The benefits of using Kirk ThermalWall are:
Improved building energy performance to specified levels
Lightweight (<60kg/sq.m) and applicable to any building type
Suitable for new build and retrofit on residential or commercial projects
Factory assembled and quick to erect on site
Demountable, upgradeable and reusable
Provides a lifetime upgrade to building appearance
Comfortably exceeds building standards and performance requirements
Very wide choice of materials, panel sizes and finish types
Highly sustainable with low embodied CO2
Traditional or contemporary facades are possible with Kirk ThermalWall
SERVICES & SUPPORT
High quality design and project planning determine the quality and ease of installation for Kirk ThermalWall Systems.
Our Technical Advisory & Customer Support Service offers advice and assistance at all stages including:
Initial feasibility and project appraisal
Site survey requirements and materials selection
Design detailing, system performance and production drawings
Site installation and best practice
For more information call Martin Kirk on 01888 511399 or e mail
martin@kirknaturalstone.com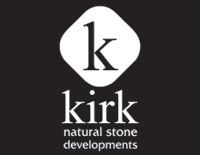 Kirk Natural Stone Developments Ltd
Nethermill House, Auchterless
Turriff
Aberdeen
AB53 8BY