CCG has started work to create 52 new flats in Glasgow.
The scheme involves restoring the traditional façade of the Bell Street Stables, a category B listed building in the Merchant City area.
As well as creating modern, energy efficient accommodation, original fitments will also be reused to maintain the historical character of the building including original stable doors which will be incorporated into the exterior, and the stable blocks being transformed into cycle storage units.
In addition, the internal cobblestone flooring will be lifted and used to re-surface the new outdoor courtyard area.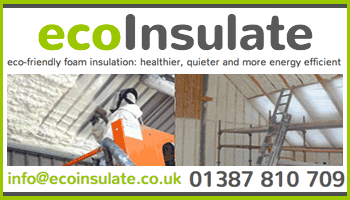 The Bell Street project is being delivered on behalf of Glasgow Housing Association, with funding provided by the Scottish Government.
The flats are scheduled to be ready for occupation by summer 2018.
Calum Murray, Director, CCG (Scotland) Ltd said: "We are delighted to be part of this fantastic project – not only because it will create new, affordable homes in the heart of Glasgow City Centre but also because of the building's history and heritage.
"CCG have vast experience in projects of this kind – we understand that buildings of this nature form a deep sense of attachment to the local community and require a great deal of care when on site. With our experience we will ensure that residents and visitors to the city will admire it for being a modern, comfortable space to live while also respecting its history and original purpose."
GHA's Director of Regeneration David Fletcher said: "This project will bring great quality, much-needed affordable homes to the city centre, while bringing new life to an historic Glasgow building. We're looking forward to embarking on our exciting plans to create modern, energy-efficient homes that fully respect and pay tribute to the building's history."
(LM/MH)