Work on a housing improvement project in East Dunbartonshire is now complete.
CCG Specialist Building Services (SBS) has delivered the final phase of planned renewals for Hillhead Housing Association (HHA) in Kirkintilloch.
A total of 65 properties have had their windows replaced, marking a total investment of £14.6 million by HAA over the last 12 years in the area.
HAA's Chairperson, Claire Taylor, said: "It is a fabulous achievement for the Association to have finally completed a continuous housing investment programme to 640 homes that will bring many benefits to our tenants and the wider community. Together with our new build housing we can be very proud of what we have achieved since taking control of the area's housing stock from the council."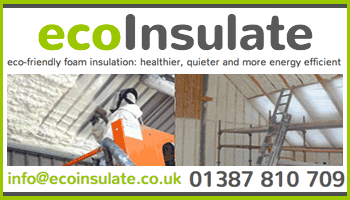 CCG SBS Manager, Paul Muldoon, added: "The completion of Phase 11 is a landmark achievement for the CCG Group as it has utilised a quality window product manufactured by CCG Windows and Doors as well as the technical expertise of the SBS Division for the installation.
"We have been on site for a very long time and it is a proud moment to have completed the final phase and we are glad that so many families will benefit from the enhanced energy efficiency standards brought by the 'Opus' Fully Reversible Timber Window."
(LM)