Funding has been approved to help create a new innovation district in Glasgow city centre.
The City Council has agreed to develop a £30m Tax Incremental Finance (TIF) to help fund the scheme.
The project will be developed in the Merchant City and the West End, anchored around the Universities of Strathclyde and Glasgow.
It is expected these districts will "provide a strong foundation for the creation and expansion of firms and jobs by helping companies, entrepreneurs, universities, researchers and investors - across sectors and disciplines - co-invent and co-produce new discoveries for the market".
The proposed scheme in the Merchant City would be based on a number of key aims:
• To showcase Glasgow as a location for, and generator of, innovation
• To accelerate innovation and investment in Glasgow-based companies
• To make innovation visible to companies, citizens and students
• To contribute to the regeneration of the area and local community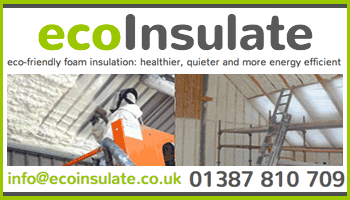 • To provide access to a platform of industrial informatics and enabling technologies (communications technologies, sensors, data platforms etc.)
• To create an urban district where companies can accelerate innovation, product/service development and economic impact
• To attract innovative companies of all sizes to Glasgow because the Innovation District is able to offer a unique set of research advantages
Funding of £129 million from the Glasgow City Region City Deal will support the creation of an innovation district in the West End and Waterfront, as well as supporting the Imaging Centre of Excellence at the Queen Elizabeth University Hospital.
Discussions have taken place between the council, the University of Strathclyde and Scottish Enterprise about the requirement for enabling infrastructure to support the district, including new office space, fibre infrastructure and public realm improvements.
It is estimated the project will require around £60m of investment from the various partners, on top of the £30m TIF.
Council Leader Frank McAveety said: "Glasgow's traditional role as a home of innovation has been boosted in recent years by a number of projects, and the creation of innovation districts promises to take the city's status for achievements in sectors such as life sciences, advanced manufacturing and energy to new heights.
"The development of a TIF scheme for such a district in the Merchant City would bring great economic and social benefits to Glasgow."
The council will submit an initial proposal to the Scottish Futures Trust by 28 February, and the establishment of this TIF will require the approval of the Scottish Government.
The final TIF business case will then be brought back to the council's Executive Committee for a decision on final approval before the end of September this year.
(LM/MH)