Time and date
CONSTRUCTION DIRECTORY
Kirk Natural Stone Developments Ltd

Contact Details
Contact
General Enquiries & Quotations
Address
Nethermill House, Auchterless,
Turriff
Aberdeen
County Aberdeenshire
AB53 8BY
Scotland
About Kirk Natural Stone Developments Ltd
Kirk Natural Stone Developments is a specialist natural stone facade company in North East Scotland with clients throughout the UK and beyond. We are also an ISO14001 accredited company.
Kirk ThermalWall is a revolutionary insulation backed walling system (UK patent no: GB 2517013), suitable for installation onto a wide variety of building facade types, including both new build and retro-fit applications.
Kirk ThermalWall is designed to significantly increase building energy performance and, if used with natural stone facing panels, will also substantially improve building appearance and lifespan.
The Kirk ThermalWall system is lightweight, easy to install and available in a wide range of material types, colours and textures, for residential, office, industrial, education, healthcare, leisure, public sector and tourism building projects.
We have extensive expertise in sourcing, specifying and designing practical cost effective natural stone solutions for a wide variety of situations.
We're passionate about natural stone and the invaluable contribution it's made to architecture throughout history. We take a very long standing traditional product and facilitate its use in the modern built environment.Kirk Natural Stone Developments Ltd specialise in the supply, design and fixing of natural stone.
Using a wide range of natural building stone both from within the UK and around the globe, Kirk Natural Stone Developments offer building solutions in natural stone on any building project.



Architectural masonry is readily available in granite, sandstone and limestone, include facing stone in either random or block building stone. Wall cladding, corner stones, lintels, cills and special features are all available.
Our commercial services are used by architects and developers throughout the UK and beyond.
We offer architects and contractors a bespoke design surface for any situation and where required can recommend lower cost natural stone facing options, which enable stone elements to be retained along with the prestige aspect of the project.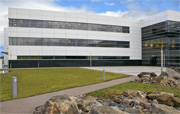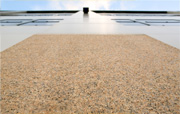 Design, design and design are the key elements to the successful creation of long-lasting building facades in natural stone, and at Kirk Natural Stone Developments the depth of our experience ensures that anything we propose will work.
Whatever the building project Kirk Natural Stone Developments are always pleased to offer expertise and advice to provide a solution in natural stone.
Videos
Products & Services
cladding construction
Cladding Materials
Cladding systems design
Architectural Stone
cladding contractors
Location
Kirk Natural Stone Developments Ltd Serves The Following Areas